Palo Alto Networks Prisma Cloud

Comprehensive cloud native security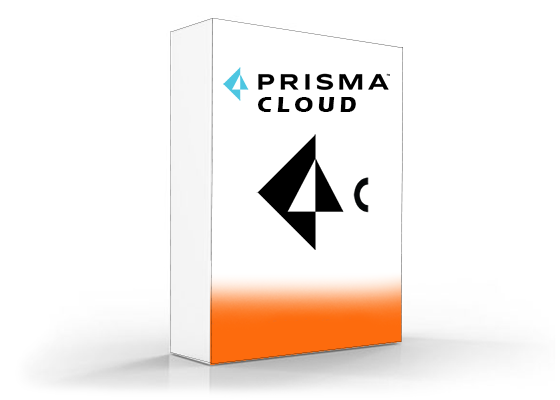 Sorry, this product is no longer available, please contact us for a replacement.
Click here to jump to more pricing!
Overview:
Prisma™ Cloud delivers complete security across the development lifecycle on any cloud, enabling you to develop cloud native applications with confidence.
The modern enterprise requires cloud native security
The move to the cloud has changed all aspects of the application development lifecycle – security being foremost among them. Security and DevOps teams face a growing number of entities to secure as the organization adopts cloud native approaches. Ever-changing environments challenge developers to build and deploy at a frantic pace, while security teams remain responsible for the protection and compliance of the entire lifecycle.
Prisma Cloud: The Cloud Native Security Platform

Comprehensive cloud native security
Deliver complete visibility, automation, detection and response across any compute, network or cloud service.
Enforce hundreds of out-of-the-box governance policies that help ensure compliance and enforce good behavior.

Full lifecycle
Eliminate issues early and prevent alert fatigue by seamlessly integrating security early and throughout the application lifecycle, from IDE, SCM, CI/CD and registries to runtime.
Leverage continuous vulnerability management and automated risk prioritization across the entire cloud native stack and lifecycle. Easily investigate any incident.

Across any cloud
Monitor, secure and maintain compliance on multi- and hybrid-cloud environments with a single integrated platform.
Leverage purpose-built solutions for public clouds, such as AWS®, Google Cloud™ and Microsoft Azure®, as well as secure your on-premises investments like OpenShift®.
Prisma Cloud pillars
Visibility, governance & compliance
Gain deep visibility into the security posture of multi-cloud environments. Keep track of everything that gets deployed with an auotmated asset inventory, and maintain compliance with out-of-the-box governance policies that enforce good behavior across your environments.
Compute security
Secure hosts, containers and serverless throughout the application lifecycle. Detect and prevent risks by integrating vulnerability intelligence from IDE, SCM, CI/CD and to registries and runtime. Enforces ML-based runtime protection to protect applications and workloads in realtime.
Network protection
Continuously monitor network activity for anomalous behavior, enforce microservice-aware microsegmentation and implement industry-leading firewall protection. Protect the network perimeter as well as the connectivity between containers and hosts.
Identity security
Monitor and analyze user and entity behavior across your environments to detect and block malicious actions. Gain visibility into and enforce governance policies on user activities, and manage the permissions of both users and workloads.
Protection for cloud environments
AWS
Protection for applications and data across AWS - including EC2, ECS and Lambda functions.
Microsoft Azure
Protection for your applications and data across Microsoft Azure - including AKS, ACR or Azure Functions.
Google Cloud
Protection for your applications and data across Google Cloud - including Anthos, GKE, and serverless functions.
Pricing Notes:
Pricing subject to change without notice.