Palo Alto Networks Prisma SaaS

Bridge the SaaS security gap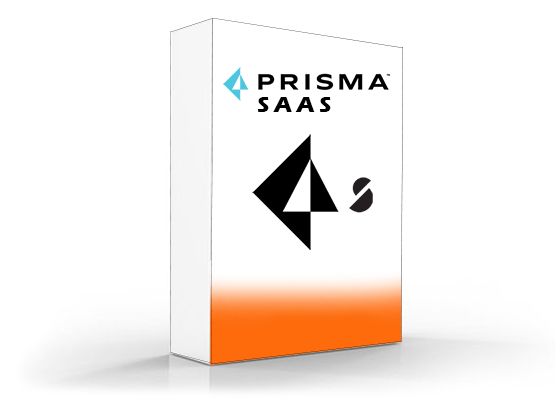 Sorry, this product is no longer available, please contact us for a replacement.
SaaS adoption can put your data in unexpected places. Take back control with Prisma SaaS.
Make SaaS adoption safe
Unsanctioned SaaS apps can expose sensitive data and propagate malware, and even sanctioned SaaS adoption can increase the risk of data exposure, breaches and noncompliance. By offering advanced data protection and consistency across applications, Prisma SaaS reins in the risks. It addresses your cloud access security broker needs and provides advanced capabilities in risk discovery, data loss prevention, compliance assurance, data governance, user behavior monitoring and advanced threat prevention.
Address all your SaaS security requirements
Risk discovery and deep visibility
Prisma SaaS provides unparalleled visibility and precise control of SaaS applications using an extensive library of application signatures. Easy-to-navigate dashboards and detailed reporting rein in shadow IT risk.
Data protection and leakage prevention
Define granular, context-aware policy to secure data by classifying data and monitoring usage through machine learning and an advanced data loss prevention (DLP) engine.
Data governance and compliance assurance
Quickly and easily address data risk compliance requirements, such as those related to GDPR, PCI, PII or PHI data, while still maintaining the benefits of cloud-based applications.
User behavior monitoring
Heuristic-based user behavior monitoring and alerting enable you to easily identify suspicious behavior, such as logins from unexpected regions and unusually large usage activity.
Advanced threat prevention
Integrated across the platform, the WildFire service provides advanced threat prevention to block known malware and identify and block unknown malware.